May 30th, 2022 | St. Joseph Catholic Church


Congratulations to Jude and Melissa Eruotor on the baptism of their daughter Julissa! They live downstate now but were able to come back north so more family could take part in the celebration!
June Calendar
Furniture Moving- Help Needed
Wednesday June 1st, 2:00pm- We are getting new office furniture on Thursday, so we need to move desks to the Upper Rooms. If extra people show up, we can get a start on moving furniture (and ripping up carpet) in the basement where we'll be replacing carpeting
Garden Club
Starting back up Wednesday at 1:30pm– We are looking for help with weeding the rock beds (or using a weed killer that won't affect the shrubberies), and getting some of the various flowerbeds cleaned up and planted!
Parish Directory Planning Meeting
Wednesday June 1st, 4:30pm Parish Hall (first meeting, newcomers welcome!)
Ordination to the Priesthood
Deacon Brandon Yanni and Deacon Christian Flagstadt will be ordained to the priesthood at the Cathedral in Marquette 3:30pm June 3rd
Weekend of June 4th/5th
–Fr. Romeo preaches- Fr. Mike will be gone for a wedding in Kaukana and needs to stop by Iron Mountain.
Emergency Prep Team
Parish Hall. De-escalation training will be Monday June 6th at 7:00pm. New members are welcome!
Carpet Tear-out- Help Needed
We'll be meeting to move furniture and tear out carpeting at 1pm on Wednesday June 8th– If anyone is able to come and help us, that is greatly appreciated. If you'd be able to help if it were at a different time, let us know by emailing Sam at dcfnhoff@gmail.com. We'll be tearing out carpet in the Children's Liturgy of the Word Room and the stairs going down to it- then we have one small room over at the Newman Center where we need to take out the carpeting as well.
Catholic Men's Beer Association
Thursday June 9th, 7:30pm Grill-out in Fr. Mike's backyard- All men of the parish are welcome to come!
Weekend of June 11th/12th
Saturday 5pm- Fr. Mike preaches
Sunday 8am- Fr. Romeo preaches
Sunday 10am- Fr. Romeo preaches
Sunday 4pm Traditional Latin Mass– Fr. Mike preaches, Potluck to follow
Corpus Christi Procession
Sunday June 19th- Sorry this fell between the cracks and won't be happening this year. We may have a smaller scale procession around the Block if someone wants to help me plan it.
Spaghetti Dinner Fundraiser
Thursday, June 23rd at the CC Hall
Cleaning Bee
Saturday June 25th 9:00am–>(Fr. Mike's last weekend preaching)
Going Away Party
for Fr. Mike Sunday June 26th, 11:15am
---
Jill of Skills Cleaning and Home Health Service.
"I asked Lisa if I could promote her business in the bulletin and in Flocknotes in gratitude for the hundreds of hours she has donated to the parish these last few years. If you felt safe coming here during the pandemic because our facilities were kept constantly sanitary and clean, you can thank Lisa! (Also Diane Moore, Betty Artley, Sister Peggy, Mary Brown, and our college students!) That we are able to have our part-time maintenance supervisor Sam working on multiple projects and getting ahead is thanks to Lisa and also this crew of generous volunteers helping to hold down the fort! Lisa is thorough, honest, incredibly energetic and hardworking- I've hired her for a few small projects, and the parish has hired her at times to help people in need of care-giving, always with excellent results. Top of the line! Highly recommend!!"
-Fr. Mike Chenier
Do you need something deep cleaned or lightly dusted? Do you need help with personal care like meals or bathing? Local business owner of 5 plus years in S.S.M. MI. Rates vary one hour min at $25 hour and flat rate for specific jobs. Call Lisa at (cell) 906-630-1801 or (Business) 906- 259-0207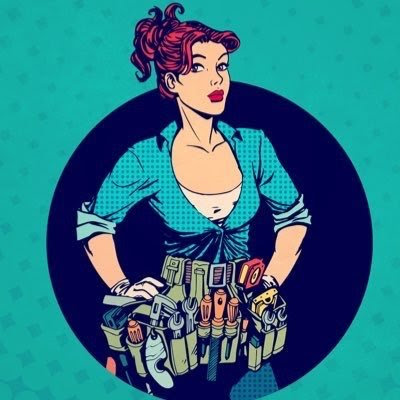 ---
Baby-sitting:
Some parishioners are looking for babysitters- if you are a parishioner and would like to advertise for free in the bulletin, please include relevant information like what ages you're comfortable with, if you are Virtus trained, CPR trained, etc., and what your hourly rates are. If you are below 21 it would make sense to share how old you are and if you have prior experience. Background checks required. You would be considered an outside contractor advertising in the parish, not part of a program run through the parish or affiliated with St. Joseph's.
---
THANK YOU
To Mary O'Conner for painting the parish hall,
Lynn Tilson for the beautiful new signs for our campus we'll be hanging up this week!
Steve and Zoe Lalonde for installing the doors/wall panels in our parish office,
Lisa Kapahua and Diane Moore and Sister Peggy for cleaning the Church,
Micki Shackleton for the springtime flower arrangements,
Our funeral luncheon, choir, and serving crews for being so reliable and helpful so often!!
Jake Lewis and Damon Whitten for taking care of the retaining wall on the flowerbed out front,
Rick and Mary O'Kane for trimming the shrubs,
Randy and Chuck McGahey for the donation in memory of Marna
Dee Vail for obtaining footage for the upcoming video for the Food Pantry
Josie Benoit for organizing the May Crowning,
Phil Hagerty for getting the fountain going this year, Becky Arbic for organizing the Baccalaureate Service here!
Brigid Heiny for preparing our high schoolers for Confirmation this year!
Toni Schopp and Co. for getting the Garden Club going this week!
Karen Goetz for volunteering at the school!
May Crowning and Fountain Dedication
Thank you to Phil Hagerty for designing and constructing our beautiful fountain in honor of the Blessed Mother!