January 2022 | St. Joseph Catholic Church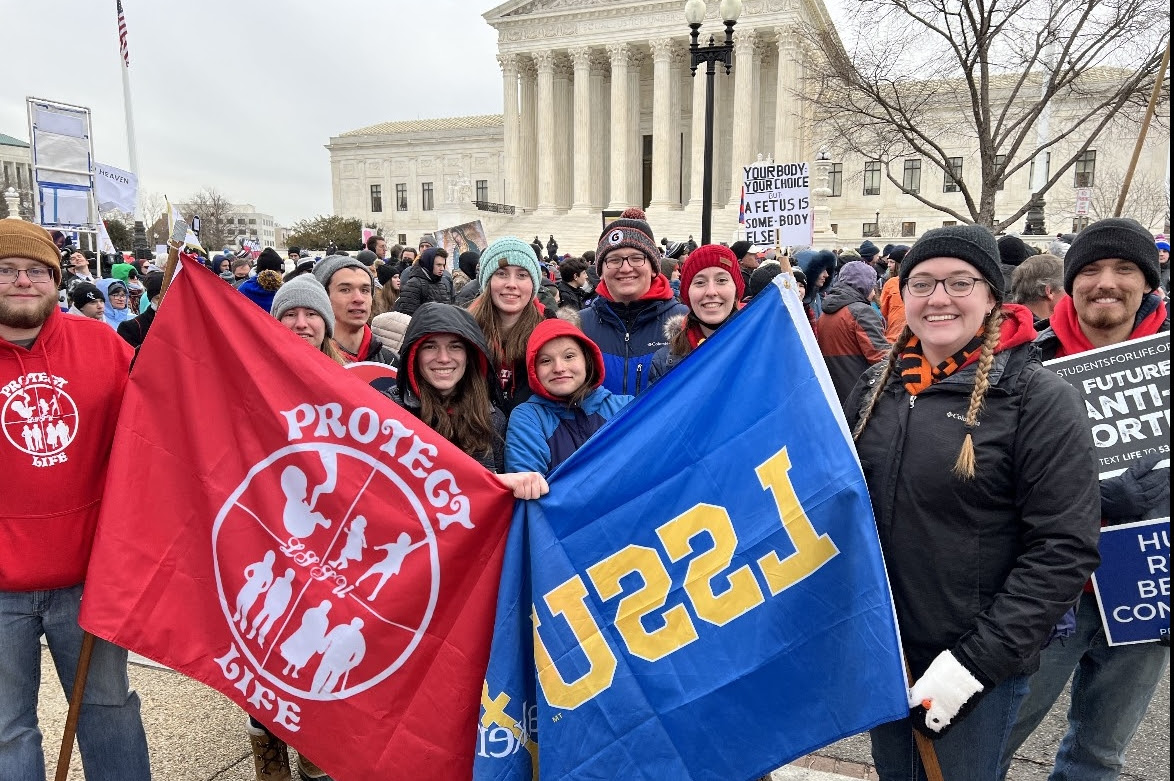 Please pray for our Newman Center students protesting in Washington D.C. this weekend at the March for Life! Please join us in praying for an end to the horror of abortion in our country
The crew that helped with the office reno this past week! Thank you to Phillip Schwartz, Micah Morrison, Rick O'Kane, Dominic Morrison, Steve Lalonde, Pauline Krupa, Lisa Ellis, Phil Hagerty, and (not pictured–>) Mary O'Connor, Bob, and Austin Koeppel!
---
Office closed on Monday
we're putting in some new flooring. We will be closed Monday Jan. 24th, but open Friday January 28th to make up for it 🙂
---
Postponed Fundraiser

We have made the decision to reschedule our spaghetti dinner fundraiser from this Sunday, January 23rd to Sunday, February 27th.  Because Covid.
More information will be sent in the coming weeks.
---
AED Training
Dr. Tim Tetzlaff generously donated a defibrillator to our parish! We will have a training on how to use it tomorrow morning at 9:15 am in the parish hall– if our doctors, nurses, paramedics, EMT's, first responders, firefighters and other members of the medical community are able to come I think it'd be good for you to know who each other are! (Even though you already know how to use an AED!) Ushers, lectors, Eucharistic Ministers, I'd be grateful if you could come and learn to use it as well! All are welcome and encouraged to attend-!
---
"Teaching Mass" tomorrow night
All are welcome to attend! 6:30 pm. See description on the high school flyer below: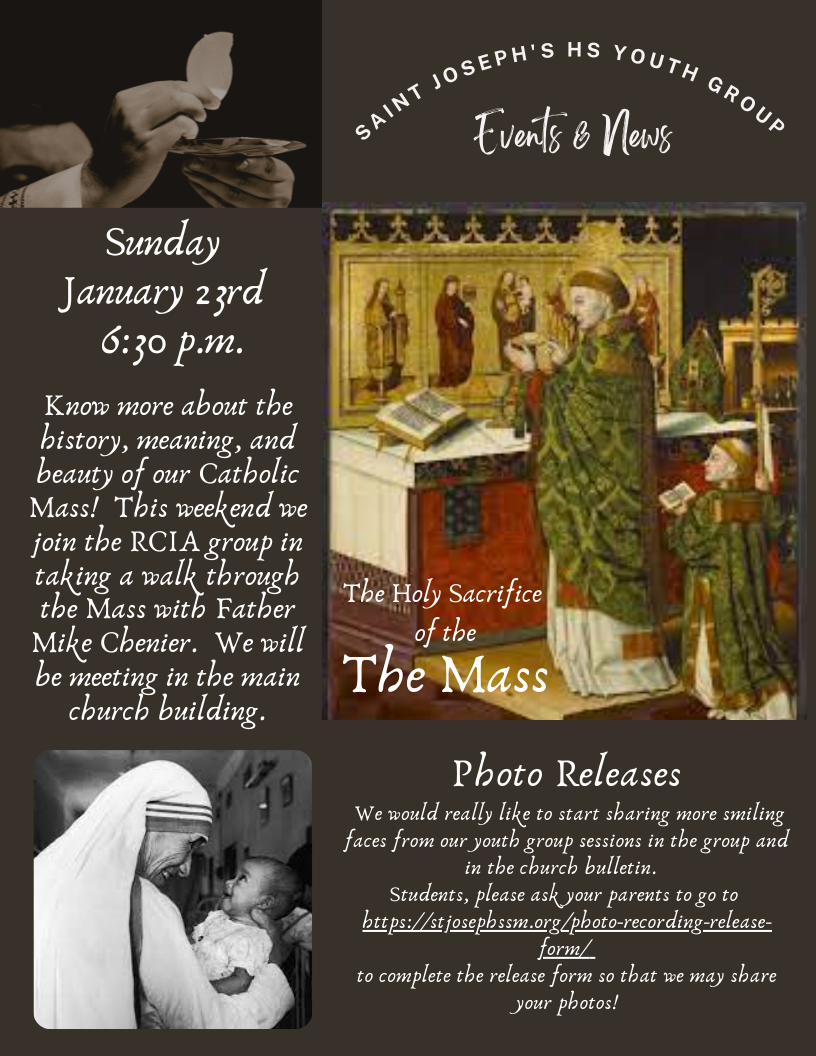 ---
Parish Council
---
School secretary position open
We are looking to hire a new secretary at our Catholic School. Click here to apply-! Please forward this link to anyone you know who would be an excellent fit! 
---
Short on Soup!
LSSU Newman Center Soup Sunday will be returning for the Spring semester. If you are interested in making soup, Please visit the Newman Center website by clicking this link. The first Sunday for the Spring Semester will be January 23 at 6 pm. If you have any questions please email newmanlakerstudents@gmail.com.Thank you for your support!